A Glamping Getaway in the Ramona California Wine Country
Rosie awaits you at select vineyards in Ramona for your special getaway. This is glamping (glamorous camping) at it's best in our vintage 1964 camper.
We deliver Rosie and select specialties, you show up, have some wine at the local vineyard and enjoy yourself!
Rosie is our 15 foot long 1964 Oasis camper – with a vintage makeover and ready for your relaxation. With 3 sleeping areas, she can accommodate up to 5 guests. There is 1 bathroom area with a composting toilet.
The inside is 7 ft wide with an ice box, three burner stove, oven, sink, air conditioning, coffee maker, all new cabinets and flooring, full set of dishes, silverware and everything for your stay.
We have no minimum stay with rates of $159 / night on weekends (Friday – Sunday nights) and holidays with $50 setup and cleaning fee.
Each venue may be available different nights, see the list below to make sure Rosie can be in your location of choice.
Check Availability and Reserve with Airbnb:

Hatfield Creek Vineyards in the Ramona Valley A.V.A., California, was established in 2006. The winery was bonded and licensed in 2012. There are just over 3 acres planted in Petite Sirah and Zinfandel grapes. They offer you MEDAL WINNING wines! They also have a great tasting room and vine adoption program.
Their website has a full list of upcoming events. Make sure to book Rosie soon to attend in style!
Reservations at Hatfield Creek Vineyards are available Thursday, Friday, Saturday and Sunday nights.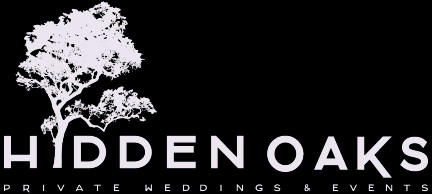 Hidden Oaks is a secluded private wedding venue located in Ramona, California, surrounded and shaded by mature oak trees and scenic landscapes. With a rustic feel, class and endless character, Hidden Oaks is perfect for any event.
For your private getaway, we will set up Rosie at Hidden Oaks so you can relax in the beautiful area.
Check Availability and Reserve with Airbnb:
The Experience
We want your glamping stay to be special and there are some great add-ons we provide to make this a time to remember.
As owners of Ramona Family Naturals we can create you an amazing cheese platter as well as offering some breakfast options. These will be ready when you check in to Rosie so you can start relaxing right away.
Cheese Platters for $12 per person
Breakfast Selections (fresh organic berries, orange juice and croissants) for $10 per person
After making your reservation just mention to us what you want us to have ready for you and any other special requests.
Also, remember to stop by on your way into Ramona to pick up any other essentials.
Check Availability and Reserve with Airbnb: